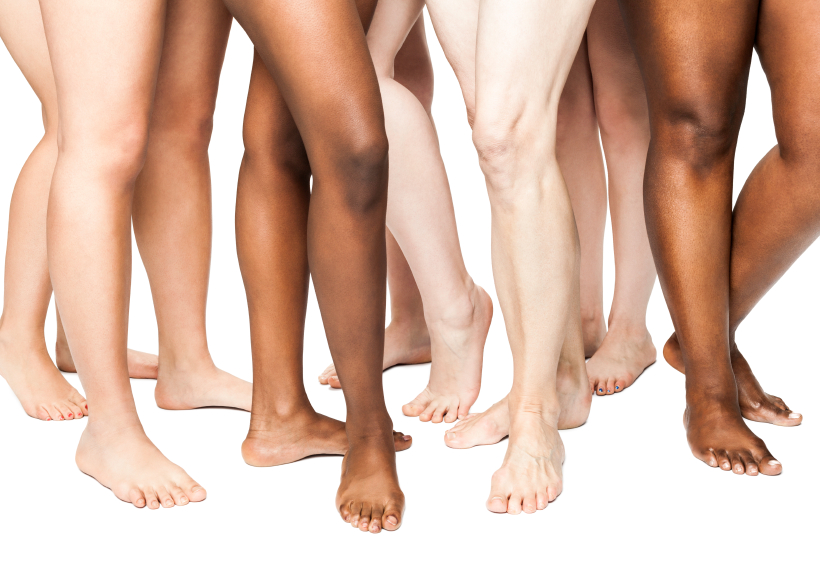 Skin tight. Give me some skin. Under my skin. Thick skinned. Skin deep. Skin flicks. Skinny dipping…
Our skin is our largest organ we have and its cells are constantly dying and re-growing. We do a lot of things to our skin, we:
Flaunt it. Cover it. Poke it. Pinch it.  Pierce it.Steam it. Squeeze it. Inject it. Tan it. Shave it. Tatoo it, and more…
But when it comes to health, even our skin is more than skin deep.
Our skin plays a very specialized role in our body's systems. Called the integumentary system, it is there to:
Keep essential fluids inside of our body
Help regulate our internal thermostats (temperature)
Provide a barrier against external bacteria and pathogens
Protect muscles, bones and vital organs
So, taking good care of your skin not only helps your outer body look better, but is helps your overall health as well.
The study of Ayurveda teaches some very specialized ways to care for your skin. Here are the Top 8 ways to get your skin clean, clear, smooth, supple and glowing:
1. Shed it. In the ancient study of Ayurveda, it is customary to use an exfoliating (dry) brush on your skin daily. There is a particular pattern to brush your skin. Start slowly and gently. Dry brushes can be purchased at most beauty supply stores or online.  Benefits: increased blood flow, circulation, elimination of dead skin cells.
2. Hydrate it. Just like your garden, your body and skin needs water to flourish. Drink plenty of water each day. Warm tea is wonderful too.  While relaxing tub baths are wonderful, avoid taking them excessively or using harsh soaps. Remember, your skin is like a sponge and absorbs everything, so think before you soak, lather, smooth or rub. Benefits: replenish fluids, minerals, move toxins through your excretory system.
3. Moisturize It.  Your car and bicycle need lubrication, and so does your skin. After you dry brush and/or bathe, its time to get silky smooth. Ayurveda calls it Abyanga. You can moisturize after you bathe, or BEFORE you shower, when the warm water opens your pores allowing the pure oil to be absorbed more readily. Use organic oil if you can. Depending on your dosha body type you may want to apply a specific type of oil that works best for YOUR body.  Benefits: increased moisture, softness, suppleness as well as healing.
4. Stroke It. Besides Abyanga, regular soothing massages are more than just a luxury. They not only feel good, but do wonders for your skin. Benefits: helps release toxins/impurities, increased blood flow, relaxation, improved tone.
5. Nourish it. Garbage in. Garbage out. It's as simple as that. Healthy and vibrant skin needs healthy and vibrant fruits and veggies! Eat the "colors of the rainbow" to ingest wonderful antioxidants. Also, make sure you get an ample serving of seeds and nuts for their natural oils and proteins.  Benefits: fewer breakouts, increased "glow" factor!
6. Sweat it.  Want to release waste, toxins and impurities? Your body already knows how to do this. Its called working up a sweat! One Ayurvedic practice is called Svedana, which uses steam to warm your body so that you sweat. If you have access to a steam sauna, use it. Practice vigorous exercise several times a week and you're guaranteed to open those pores. Sweating…it's a good thing! Benefits: release of toxins, lowers body temperature to avoid overheating, and more !
7. Rest it. Get your beauty sleep! If you want healthy skin, getting good sound sleep is essential.  Your outer skin layer (aka stratum comeum) contains keratin which you need to recover from daily damage and dehydration. So if you're sleepless, you're inviting dryness, dark eye circles and wrinkles. Who wants THAT? Benefits: hydration, better collagen maintenance, improved cellular repair.
8. Protect it. While it's fun to "show some skin", remember to protect it from overexposure to the elements. Also, avoid close prolonged contact with chemicals and toxic substances.  Beware, many can be found in your home, contained in bath sprays, perfumes/colognes, lotions, soaps, detergents, deodorants and cleaning products. Remember, sometimes reading the label can be the best protection there is. Benefits: overall healthier skin, reduced risk of skin cancer or other skin irritations and chronic conditions.
So get your skin glowing. Regular practice of these Top 8 simple skin care solutions will dramatically change the look and feel of your delightful dermis (epidermis)…it has mine!
Love your self and feel Great in your own skin ! (a fun Tweetable!)
~Pam~
Live Life Passionately !