Blue Zones: Why Lifestyle Matters to Your Health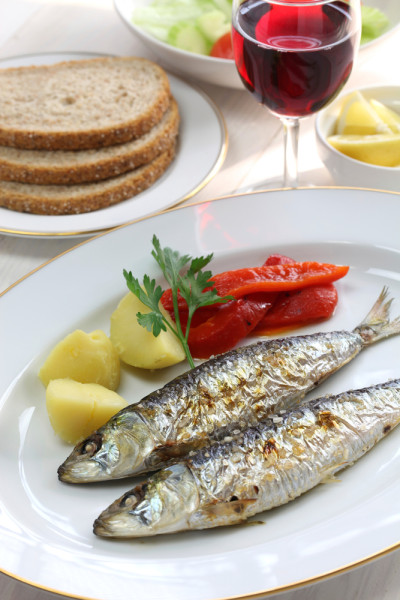 A good friend said to me, "We all have a certain number of ticks/beats to our heart. A finite number." Yes. Agreed. But what IS that number? At what age will your heart cease to beat? Only God/the Universe know those answers. So why do some people live to be 100+ and others pass much younger? Do we really have an effect on that finite number of our heartbeats? I believe that "magic" number is predetermined. HOWEVER, we have so much ability to live out those years in the best way possible. We have the power to determine if we will live those years in a healthy state or with chronic illness and disease. We have the power to choose HOW those years will be lived as long as we become accountable for our own health and wellness. We need to become more proactive versus reactive with regard to our own wellness.
One of my very first blogs, Health is the New Wealth:Living the New Wellness Paradigm, on Huffington Post, discusses the many components of great health and wellness. To me, the wellness paradigm consists of many disciplines, but certainly, eating real, nutritious, fresh food and moving your body through daily exercise are very important. So too is your lifestyle…how you engage with others, how you choose to see life events (your perspective), how you allow love to come into your life, so that you are loving to others and so that you can accept love from others.
Groups of populations in various parts of the world have succeeded at LIVING this wellness paradigm. One or two are located in the Mediterranean areas of the world, so, It seems like we need to revisit the Mediterranean way of living; many  people living in Mediterranean areas of the world experience wonderful longevity…longevity WITH amazing health!
So, please welcome my guest contributor, Carol D'Anca who shares some knowledge and experience about the Mediterranean lifestyle and how it can keep you looking and feeling ageless.
The Mediterranean Diet (by Carol D'Anca)
Fortunately over the past three weeks here in Italy my language skills have greatly improved and have allowed an hour long conversation (more like an interview) with a woman in the small fishing town of Scilla (pronounced "Sheila") about her diet and her daily life here.  It was absolute confirmation of all that is written about when describing diet and living patterns of the longest living people on the planet. The area of Italy that I am in is close to what is called a "Blue Zone." Four "Blue Zones" have been discovered on earth where people live long, healthy and purposeful lives. The first was discovered in Sardinia, Italy.
Here is what she said:  Everything she eats is either grown in her own garden or purchased from a local source that is fresh daily. Nothing is shipped from another area of the country or outside of her world for that matter.
Her diet consists of mainly fruits and vegetables (all grown organically) a small amount of wine that is either made at home or produced locally and never has sulfites or preservatives in it. The town is situated directly on the sea and fresh fish are brought in every day.  She eats fish about twice a week – grilled.  If she eats eggs at all they are from the local farmer. Soda drinks do not exist for her and she drinks a lot of water each day.  In other words she is mainly a plant based vegetarian with the addition of some fish and  eggs.
As we continued to talk I noticed the natural exercise that was taking place just through the natural terrain of the city.  She walks to work – about 20 minutes a day. But, even a five minute walk often includes climbing stairs and walking up and down slopes.  The natural terrain has the equivalent of a built in stairmaster and it's wonderful.  (I've probably walked up and down a thousand steps since I've been here.)
Life here has a certain rhythm to it. People work hard but afternoons are reserved for a little rest and for families to have their main meal together. Shops close in the afternoon.  They could make more money by staying open as tourists are always ready to buy something but the residents here are not interested in making  the "big bucks" but rather to savor life.
The person I was talking with was very attractive. I had her figured for about mid to late 30′s and maybe 40′s.  I politely asked her age and  was dumbfounded when she replied 57 years!
How can we develop more "Blue Zones" in our daily lives?
More about my friend and collaborator, Carol D'Anca:
Carol D'Anca is a board certified nutritionist, the founder of The Academy for Plant Based Nutrition and author of the book, Food not Meds. 
As a result of her personal and professional experience she is fiercely committed to guiding people on how to prevent the major cause of death in the U.S., heart disease, and to possibly reverse it for those already afflicted.
When Carol is not counseling, teaching at The Academy or speaking, she enjoys time with her family, gardening and traveling to Italy. Here is her contact info:
Carol Amendola D'Anca MS, CNS
Principal,Food not Meds LLC
 Author: Food not Meds, Available now through Amazon, Kindle and all ebook formats!