Ireland: From Happiness to Health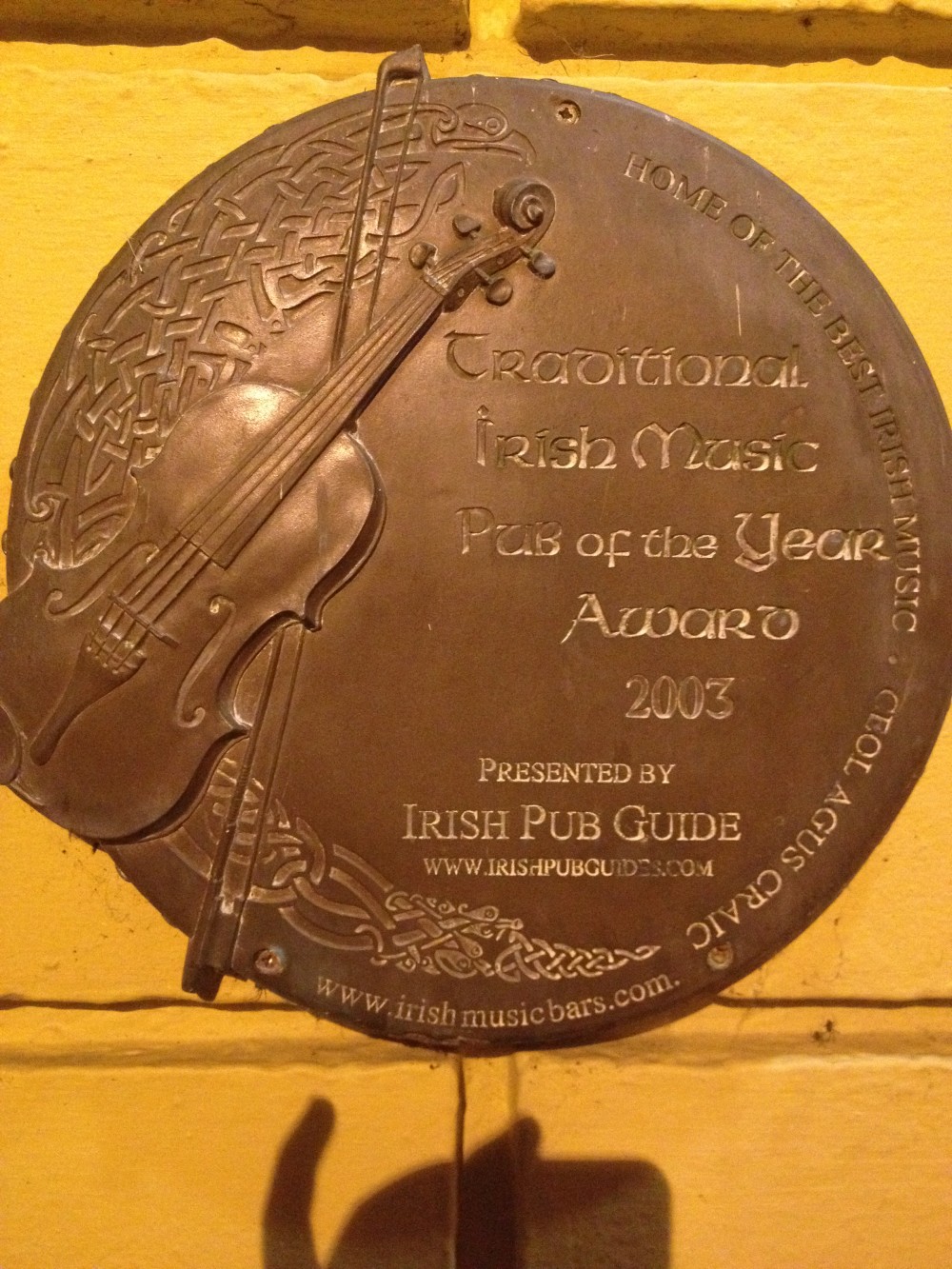 You may think that the Irish are a feisty bunch, always getting into brawls and other nonsense. Well, yes, they can sometimes show their fiery temper, but for the most part, there are no ire's in Ireland…at least that is my perspective from my recent visit to the Emerald Isle in early June of this year.

 Ire is defined as anger!
And with a country named Ireland, one might suspect that it was so named because its inhabitants were associated with being angry or full of wrath and rage. But hardly so ! My trip to Ireland (long ago called Eire) this summer was unexpectedly beautiful and welcoming. Every local Irishman (and woman) I met was extremely friendly, hospitable and happy!
The land, culture and people of Ireland so inspired me that I decided to share with you some LOVES of the Irish–things you won't necessarily find in a travel guide. Whether a trip to Ireland is on your bucket list or not, you will be surprised by the natural beauty of this very green island which has a very ancient history of warriors, clans, fiefdoms, and religious sects. You will be surprised by the Irish pride which they wear down to their bones. So here we go…
Top 5 Things the Irish LOVE Most
1. The Irish really love people..not just people watching…but they love engaging. During my visit, they were always so friendly, inquiring where I was from and what brought me to their country to visit. They never ceased to ask if I was enjoying myself. They had a genuine interest in me, who I was and what made me happy. And while the Irish economy  is still in the middle of a recession, the Irish folk were never downtrodden. Their smiles were sincere.They were always pleasant. They wanted to learn about me and share their life as well. There wasn't a hurry…no distractions (cell phones). They were face to face engagers and connectors. What a welcome change!
 2 The Irish love their history, and yes, they have quite a history to share with you. They honor their unique heritage, and family origin (coat of arms). As I traveled from the west edge of the Republic of Ireland to the east side, I learned just how many different family surnames populated certain areas and cities. Imagine knowing a person's birth city/town just by his/her last name. And there are hundreds…McNeal, O'Neill, Brennan, Shanahan, Gallagher, O'Rourke, Mullaney, O'Tool, and MacKenzie, just to name a few. With ancient castles still standing, Ireland is proud of its history, battles to be independent and the survival of this island nation including both the Republic of Ireland (with 26 counties) and Northern Ireland (with 6 of its own counties).
3. The Irish love their culture and traditions. One of the most heartfelt qualities I felt about the Irish was their true admiration for their own culture, particularly music and dance. In some of the smaller towns, musicians often gather at a local pub to bring their instruments together and quite simply, "jam"–no rehearsals, no staged set. One musician starts the song, and others match the melody, rhythm, chords and chime in. Its authentic. Its fun. Its magical to witness. Local musicians just having fun on a weekday night. I had the privilege one night of hearing and watching four fiddlers, two guitarists, two flautists, and two drummers all playing in unison at a pub in Ennis. Their jam session was not paid for by the pub; the musicians simply enjoyed meeting up on this weeknight to do what they loved…PLAY music!
The traditional Irish dance is also a part of the culture for both men and women. It is considered an honor in many of the smaller towns to reach a level of expertise and professionalism in Irish dance. Many young people study dance in school particularly to make their performance (and love of dance) a career. And oh, somehow the Irish dancers at the Jameson Whisky Factory saw the "dancer in me" as they called me up from my seat to join them in a traditional dance. Well, lets say…"attempt to join them",….heck, I consider myself a pretty darn good dancer, but they were just too quick at the "stepping" for me to mimic it in five minutes. However, it was fun and humbling! Whew…they were fantastic!
4. The Irish love their land (island). The island of Ireland is roughly 84,431km (32,600 square miles) in size (for a bit of perspective, its about the size of the state of Indiana in the US). It is divided into 32 counties (26 in the Republic of Ireland and 6 in Northern Ireland). Wherever you travel in Ireland, there is inescapable beauty. From the Cliffs of Moher in Clare Country to the inner countryside farmlands (with soil rich for farming, dairy cows and cattle) to the ocean edges where the Atlantic salmon is the freshest daily, you will find nature at its best. Here is raw beauty. The Irish work hard to protect their land, keep it "simple", preserve its beauty and be socially (and ecologically) responsible.
5. The Irish love "craic" (pronounced "crack"). The Irish truly enjoy laughing and craic. Craic is their  word for fun, especially when combined with music, friends and even Guinness! They often frequent their local pubs after work to socialize and swig down a brewed beer. Happy hour for them is very happy because they love to engage with others (both friends and newcomers), share stories and learn more about you. This is "craic" for them. Its not the typical American "happy hour"; its so much more than that. Its all about the people, stories, sharing life experiences, life challenges and keeping some sense of fun in it all. Its not just networking purely for business–its more real. Its all about he craic!
As a devoted  health and wellness blogger, I wanted to wrap my visit to this beautiful country of Ireland into a package of wellness. For me, the health connection to Ireland lay in the the spirit of each Irishman/woman I met. In spite of their economic, political and religious challenges, the Irish possess what I call the R Factor. Their resilience (R Factor) and love of life has carried them through battles, plagues and much religious controversy and disparity. Yet, they seem relentless (a second R factor!).  Their love of people, admiration for their land, their history, their culture and plain ole "fun" has been a cornerstone of their wellness. It really can't get much simpler than that!