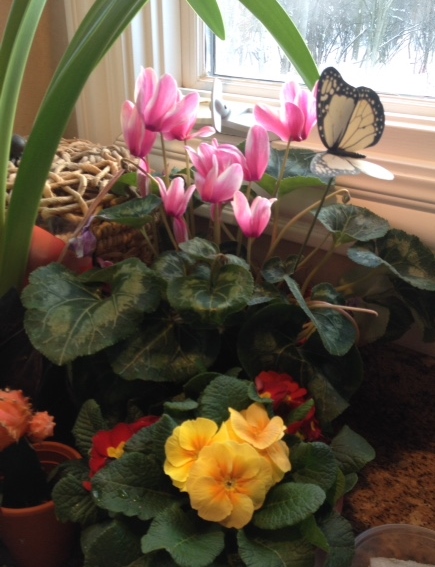 Mary, Mary, quite contrary,
How does your garden grow?
With silver bells and cockle shells,
And pretty maids all in a row.
So there you have it. A nursery rhyme about Mary growing her garden. And a beautiful garden she grew! How about you? Do you like to grow things? For simplicity sake, lets start with flowers.
 I love to grow flowers. In the summer months, I plant and cultivate a beautiful outdoor flower garden each year. But during the cold, snowy winters of Chicago, I grow my own mini flower garden indoors near my kitchen sink in an area where two windows converge. Friends (in dismay) have asked me how I could possibly get my green plants to bloom beautiful flowers in the dead of winter. They tell me I must have a "green thumb"."Nope," I respond, "my thumbs are the same color as yours."  :)